It is far from over!
India is home to more than 1.35 Billion people and counting and the Covid-19 pandemic will play a major role in reshaping India as it has shaken not only India but all countries around the globe, with majority of countries around the globe still in lockdown the post lockdown life is far away from being easy. We are looking at Bans on large gatherings, no group tours and fear of travel in the people.

The unemployment rate will rise, the markets around the globe will fall and so will several economies. The fear of travelling and eating outside will be hit by unprecedented factors. In first 22 days of march in the United States of America alone 1,10,000 Restaurants closed forever with no certainty of restarting anytime soon. The overall unemployment rate in United States went up from 5% to 20%+ in last 5 weeks.
A report by KPMG, a financial services and business advisory firm, said on April 1, 'The Indian tourism and hospitality industry is staring at a potential job loss of around 38 million, which is 70% of the total workforce," due to Covid-19'. The hospitality industry is looking at around 2 years to get their jobs back and to eradicate the phobia of travel phobia due to this the next 2 year are going to be a lot uncertain in this field.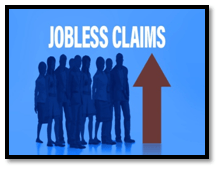 The pandemic has created a way for new age employees, employees who require more Internet skills rather than technical ones.
 Employees and students need to upgrade themselves to survive in this Post pandemic era, in a nutshell the future is going to be tough and as always, we will overcome the obstacles and pave a way for generations to come.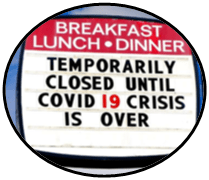 Finding new opportunity and adapting good practices in each and individual sector can definitely able to make survival and progression in business. Many of the organisations are coming with unique ideas for doing present business.
Mohit Patil
BSc HS (Hospitality Studies) TY
SCHMTT, Pune