Aims & objective of session
1. It's a break from regular teaching
2. Students have the opportunity to learn something new
3. It supports subjects you may not know a lot about
4. Creates amazing community relations
Having a guest speaker in your classroom is probably better than when the tv on wheels rolled into your classroom.
Starbucks corporation is an american coffee company and coffeehouse chain. Starbucks was founded in seattle, washington in 1971. As of 2017, the company operates 27,339 locations worldwide.
Starbucks first became profitable in seattle in the early 1980s.[9] despite an initial economic downturn with its expansion into the midwest and british columbia in the late 1980s,[10] the company experienced revitalized prosperity with its entry into california in the early 1990s.[11] the first starbucks location outside north america opened in tokyo in 1996; overseas properties now constitute almost one-third of its stores.[12] the company opened an average of two new locations daily between 1987 and 2007
Schmtt as arrange guest lecture on coffee as apart of extra curricullum activity to enhance students knowledge related to coffee and coffee outlet operation management.
In this session guest lecture has given student emence knowdge about coffee and the overall operation system of the coffee shop. This session helped students to understand the coffee testing, production and overall manufacturing process.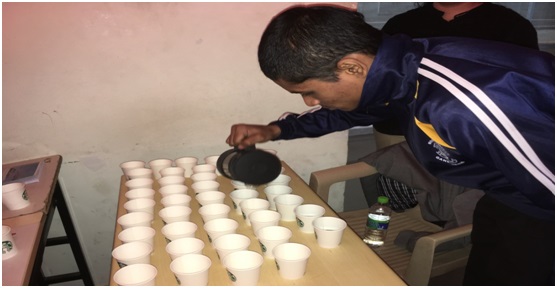 Coffee getting ready to be tested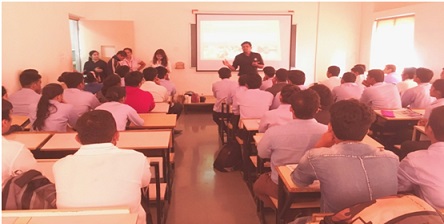 During the lecture session on coffee