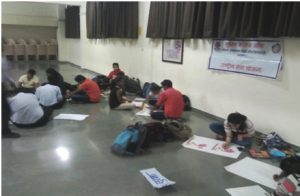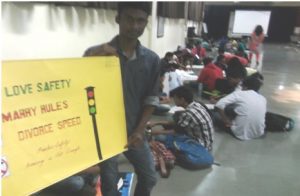 Suryadatta Education Foundation, Bavdhan has celebrated NSS day by preparing poster s and easy on SWACH BHARAT ABHIYA & ROAD SAFETY.
Students of NSS unit from Suryadatta have participated in the poster making completion.
In this event students made posters on clean Indian Green India, Road Safety, Traffic rules and many more such topic. Students thoroughly enjoyed the poster making event.