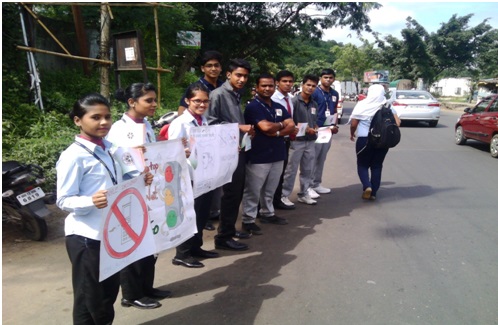 Suryadatta College of Hospitality Management & Travel Tourism, Pune has taken participation in Longest Human chain for pledge to Road Safety mission.
We the unit of National Service Scheme attended the rally and the pledge ceremony held at Chandni Chowk, Mumbai – Bangalore highway point.
On this occasion students has displayed various road safety signs to the travelers and civilians at Bavdhan Chowk near ICICI Bank Bavdhan, More petrol Pump, Bavdhan, Chandni Chowk, Lalani Quantum Mumbai – Bangalore Highway..
This event was arranged by Pune Traffic police as an awareness of the Road Safety on 6.10.2016