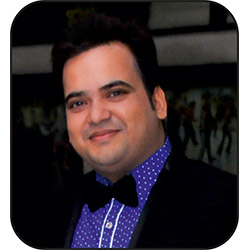 Mr. Akshit Kushal
Mr. Akshit Kushal is a senior faculty in Marketing Management and heads the Student Outreach function at Suryadatta Group of Institutes. A post graduate in Commerce, he holds a PGDM in Marketing + International Business and over 9 years of rich experience in the area of Marketing.
His areas of expertise include Media & Advertising, Digital Business, Sales & Marketing. He is a certified administrator for International Baccalaureate. He is an active member of the Suryadatta Global Youth Chamber of Commerce & Industry. He heads various events, academic cells and clubs at Suryadatta and is a mentor & guide to students.
He is in a perfect position to be a friend, philosopher and guide for the students. Suryans remember him for the warmth that he extends to them while resolving their issues.